Suave, swift and hi-tech is what defines Videocon Krypton V50FG 16 GB. This top-class mobile will inspire you to be energetic as the mobile's swiftness is par excellence. The Videocon mobil ephone is equipped with an Android operating system. It has a memory of 16 GB that can be expanded to 32 GB. So now, you can build a library of music, photos or download your favourite movies whenever you want. Also, capture your cherished moments with 13 MP rear camera and 5 MP front camera. The clarity and brightness of the photos can give you the feeling of an ace photographer. You can buy this phone at a best possible rate only on Snapdeal with a one-year warranty.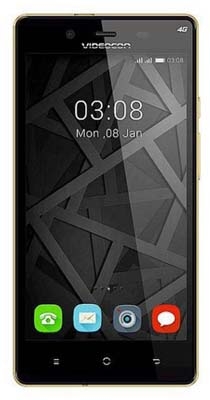 4G Network and SIM Support
The Videocon Krypton V50FG 16 GB has single SIM facility and is supportive to all networks, especially 4G. You can just switch on the Wi-Fi and download videos, music or movies at high speed.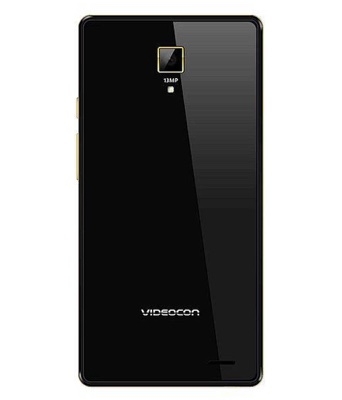 12.7 cm IPS Display
The mobile comprises of IPS (In-plane switching) display and has an amazing screen size of 12.7 cm. Its display resolution is 720 x 1280 Pixels that makes photos look brighter and beautiful on screen. The product is considered as one of the best touch screen mobile in India.

1.3 GHz, Quad Core processor and 2 GB RAM
The mobile phone has an Android v5.1 (Lollipop) operating system and 1.3 GHz, Quad Core processor with 2 GB RAM that makes it run smoothly.
13 MP Camera
The Videocon Krypton V50FG smartphone offers 13 Megapixel camera that can really make you look pretty and photogenic. Now, capture lovely moments and feel like an ace photographer because the quality will surprise you.
Bluetooth and Other Connectivity
The Videocon mobile features bluetooth and GPRS. You can share important files through bluetooth to other devices with the same feature faster.
16 GB Memory Expandable to 32 GB
The excellent mobile comes with a memory of 16 GB and has an expendable capacity of 32 GB. You can increase the memory with the help of microSD. So, click as many photos or download as many videos without the fear of exhausting the memory.
2200 mAh Battery
Go for a day-long trip or sit hours in the office, now you do not have to bother about charging your mobile for hours together. Videocon Krypton V50FG cellphone contains 2200 mAh battery that can last for long.
Other Features
The Videocon Krypton V50FG mobile phone contains all features that can keep you engaged for hours together. From audio jack for earphones, FM radio, video player to numerous inbuilt apps, it has it all.